I recently participated in the SCBWI Oregon conference in May and attended a break-out session with Kristi King, an agent from Writer's House who also works alongside Steven Malk.  She shared with us "The Picture Book Manifesto," and it was my very first time hearing it.  It comes from http://www.thepicturebook.co/.
I LOVED it!  What an inspiring piece for a writer.   It's been out for a while, but since I am usually knee deep in paint and glitter teaching preschool alongside writing my WIP and taking care of my family, somehow I missed it when it first came out.  But now that I have heard it I want to share it with the world!  I think you could even change the term "picture book" to "historical fiction," or any other children's genre in a sales slump, and the proclamation would work for the most part, give or take a few lines (which is what I did, and the proclamation took on a whole new meaning. I teared up from being so moved by it.)
So to those of you in need of a bit of inspiration with your writing, here you go– "The Picture Book Manifesto."  Enjoy!
-Nicole Marie Schreiber
www.nicolemarieschreiber.wordpress.com
www.nicolemarieschreiber.com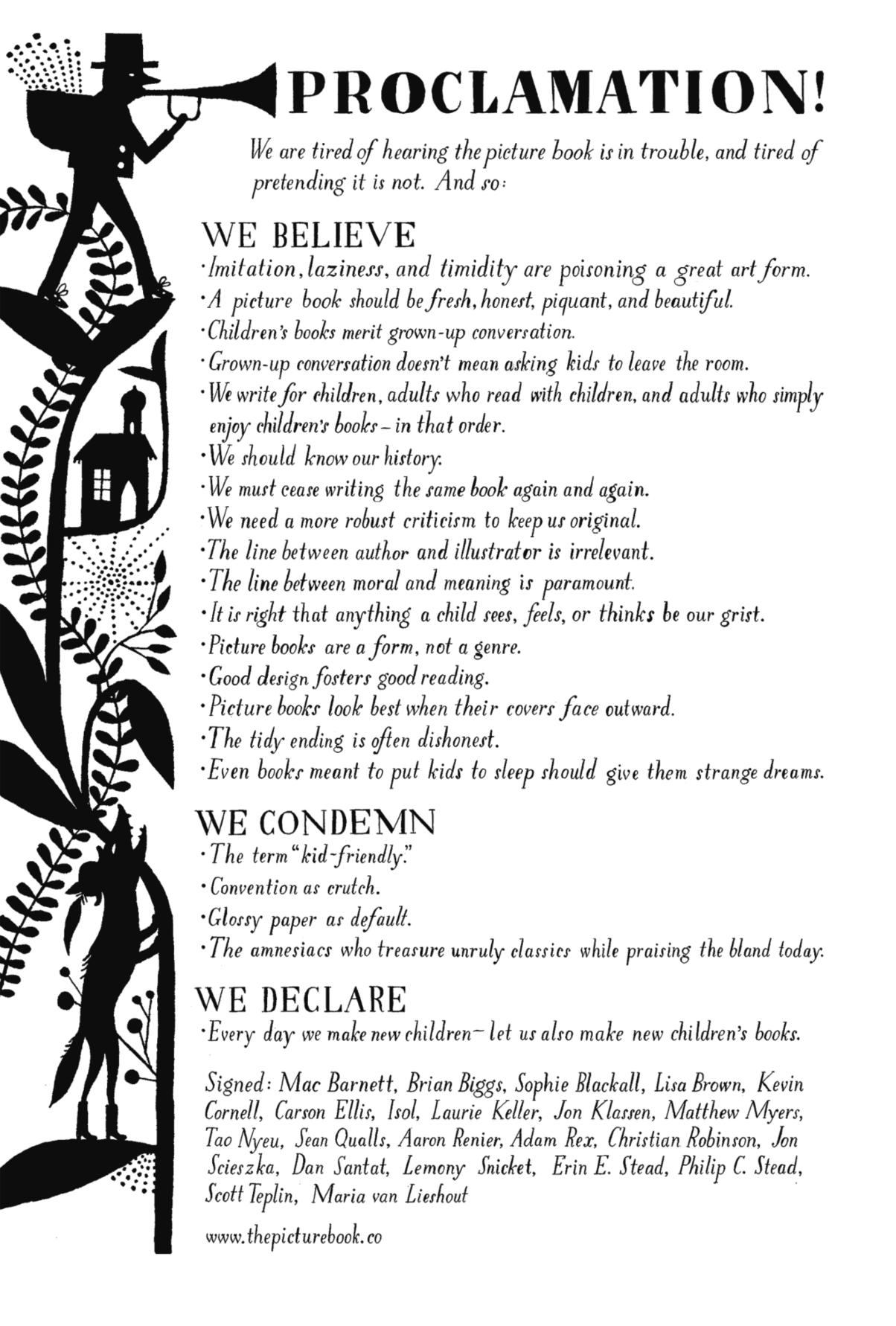 Post Revisions:
This post has not been revised since publication.